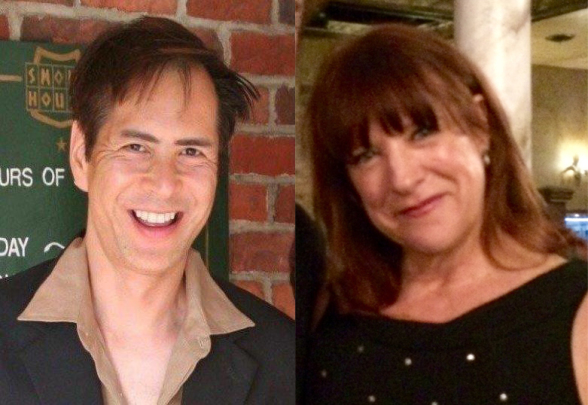 Sasaki & Giles
When:
February 25, 2018 @ 11:00 am – 3:00 pm
2018-02-25T11:00:00-08:00
2018-02-25T15:00:00-08:00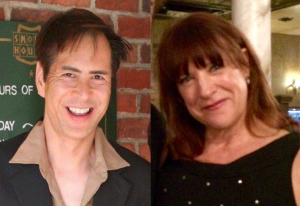 KEVIN SASAKI & JULIE GILE
A MUSICAL CELEBRATION OF THE GREAT AMERICAN SONGBOOK & ROMANTIC STANDARDS
Kevin Sasaki & Julie Gile entertain audiences with some of the greatest easy listening, jazz, Broadway, popular, and romantic standards, duets, and musical numbers as the duo pays tribute to the legendary composers and entertainers of the great American Songbook.
Kevin & Julie's  live musical repertoire and engaging chemistry have delighted audiences and supper club, showroom, lounge, hotel, and nightclub audiences across the country to an entertaining and old school musical time!……(think Frank & Nancy, Steve & Eydie, Dean & Deana, Rosie & Bing, Donny & Marie, Barry & Bette)!
The late legendary critic Mr. Blackwell likened Kevin to a "young Steve Lawrence…..he has an elegant and stylish way of performing standards with songs and music audiences love!" Legendary entertainer Debbie Reynolds said, "Kevin has a wonderful style and repertoire, very entertaining!"  Kevin also performed on the Showtime series, "Fat Actress" starring Kirstie Alley. 
Individually and collectively, Kevin and Julie have entertained and performed at venues on both the east and west coast, including The Eastside Cannery Hotel & Casino, The Bootlegger, and the Clarion Hotel & Casino showroom in Las Vegas, "Valley View Live" and "The Morning Blend"on KTNV-TV (ABC/Las Vegas), The Gate (Encino, CA), Serra's Supperclub, The Mayflower Club, Maggiano's at The Grove, the legendary Smokehouse Restaurant & Lounge, The Cinegrill at The Hollywood Roosevelt, Merv Griffin's Beverly Hilton Hotel, Altadena Country Club, The La Quinta Arts Festival, Kisco Retirement Village, The 2015 Olympia Awards Gala in Los Angeles, Benefit Gala for the University of Maryland Eastern Shore, The Relay for Life American Cancer Society Benefit, and the British United Services Annual Ball, among others.